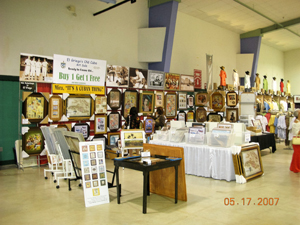 "CELEBRATE YOUR CUBAN HERITAGE"
WITH THE FOLLOWING LIMITED OFFER.........
BUY ONE ARTWORK---GET ONE ARTWORK FREE
(Free selections must be the same or lesser value of the print you are paying for). NO QUANTITY OR SIZE RESTRICTIONS. CHOOSE FROM ART PAPER OR PROFESSIONAL STUDIO CANVAS UPGRADES.
Mix and Match!
Just name the free print selection(s) and size(s) in the comment section of your shopping cart. Please do not add the free print selections to your shopping cart total.
Applicable to online shopping cart and phoned-in orders only. Your selections may be made from the Prints, Renditions, Tobacco Art, or B&W Photo sections ONLY. NO OTHER ITEMS IN THIS CATALOG ARE ELIGIBLE FOR THIS OFFER.
FREE SHIPPING ON MOST ITEMS
IN OUR CATALOG
(TO U.S.A. ONLY)
Click Here To Enter Our 2016 Catalog